Follow your calling! Either onsite in Detroit or online classes we are there every step with you.
Our Teachers and faculty are invested and committed to your success. No matter the challenge or situation we will work to help you reach your goal.
Our Teachers are Unity Ministers and Licensed Unity Teachers who have years of experience and knowledge to make this journey meaningful.
WHAT STUDENT SAYS
Why our students chose Unity Urban Ministerial School for their Journey.
Upcoming Events
Check Out What's Happening at The School
LASTEST NEWS
Fusce sem dolor, interdum in efficitur at, faucibus nec lorem. Sed nec molestie justo.
Ernest Mitchell
Hi Friends — It's likely we all attend a Sunday service for different reasons. But isn't…
An Improved Life: Fifteen Minutes a Day
Rev. Evin Wilkins, graduate of UUMS, have blessed us with his first book available at amazon…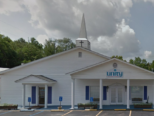 We are looking for interns and or newly ordained ministers.
Unity Church of the Cumberlands is located in Cookeville, TN, just east of Nashville. Our thriving…