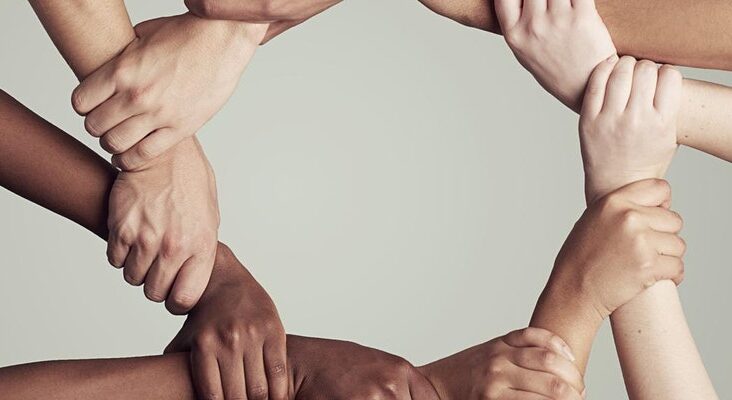 Event Details
Start Date

11/09/2020

Start Time

07:30 PM

End Date

11/09/2020

End Time

09:00 PM

Location

Online Event
RACISM AND CHRISTIANITY: What Would Jesus Say?
About this Event
What do the Abrahamic faiths say about racism? Might their teachings offer solutions to counteract or even prevent racism? Have aspects of these faiths inadvertently contributed to racism in our nation and around the world?
We will explore these and other important, challenging questions in the second of our three online gatherings, this one focusing on Christianity. Rev. Vernelle Nelson, Ordained Unity Minister, Unity Golden Life Ministries, Fort Lauderdale, Florida, will open this session with remarks, and then we will break out into small "roundtable" groups. In this safe, facilitated space we will share our experiences, observations and concerns about the role of religion – Christianity, in particular – in the current racial climate.
This gathering is free with registration. You are welcome to sign up for one, two, or all three sessions:
For more information please call 561.289.4621 or 561.251.5336 or email us at info@jamandallinterfaith.net.
***Please be aware that it is the intention of JAM & All Interfaith to foster a safe space where we can share ideas and create community across faith traditions. Your willingness to include your full name, keep your video camera on, and participate in moderated discussion activities supports this goal. We look forward to your virtual presence and your participation! ***
JAM & ALL Interfaith, Inc. is a 501(c)(3) nonprofit organization. Founded in response to the events of 9/11, JAM & ALL is dedicated to fostering understanding, social harmony, and peace through dialogue, multicultural interaction and educational projects.
JAM & ALL Interfaith supports dialogue in the community through monthly interfaith gatherings, town hall meetings, conferences, and other special events.
www.jamandallinterfaith.net
To Register: Click Here