Dear Friend
Welcome to the application page for Unity Urban Ministerial School. Your desire to become a Unity Minister is an indication that Spirit is calling you to a special work. Filling out this application form is a first step in responding to Spirit's call. May you be open, receptive and responsive to the Christ within. May you trust that you are embarking on a great work—that which is spoken by the prophet Isaiah:
"The Spirit of the Lord God is upon me; because the LORD hath anointed me to preach good tidings unto the meek; he hath sent me to bind up the broken hearted, to proclaim liberty to the captives; and the opening of prison to them that are bound."
Know that the process for becoming a Unity minister is Spirit-led. Neither you nor we know how that process will unfold. But we do trust that God has called you to take this first step in faith and we are grateful that you have responded.
This application form is will take you through a basic set of questions that will help introduce you to us. We will contact you within a few days or sooner. Let us know if there are any technical glitches or if any of the questions are unclear. Know that our decision on your admittance to the program does not rest on just the content of this application. We know that no application form can truly convey the depth of your spiritual journey. In other words, do not be afraid of making a mistake on this form.
I speak for the Unity Urban Ministerial School Faculty, Registrars, Alumni and the many friends in our community in affirming you in taking this next step in response to God's call to you.
— Rev. Sandra Campbell, Executive Director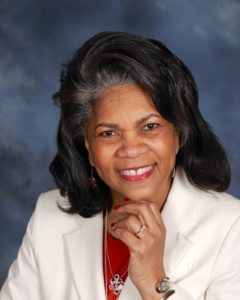 The Unity Urban Ministerial School admits students of any race, color, national and ethnic origin, religion and sexual orientation to all the rights, privileges, programs, and activities generally accorded or made available to students at the school. It does not discriminate on the basis of race, color, national and ethnic origin in administration of its educational policies, admissions policies, scholarship and loan programs, and athletic and other school-administered programs.
Begin Here: Apply
1. Go to Admission application, fill it out. Submit.
2. Next to go Pay Tuition tab and click on and pay $25.00 application fee and payment type.
3. The application will be sent to Rev. Sandra Campbell, Executive Director. She will contact you directly for a short interview within 2 business days.
4. After approval, you will be sent a link to registration.
Licensing and Ordination
Unity Worldwide Ministries governs licensing and ordaining Unity ministers. The process includes admissions evaluations for entering the "ministry path" and periodic License and Ordination Committee
interviews. Please note that all License and Ordination exams must be completed according to the current criteria set forth by Unity Worldwide Ministries. It is recommended that upon eligibility, students apply for admission to the Licensing and Ordination ministry path at the earliest possible opportunity.
For information on the Unity's Licensing and Ordination requirements, contact Rev. Lynn O'Dell, Credentialing Coordinator, Unity Worldwide Ministries; LO****@un***.org">LO****@un***.org; (816) 434-6843