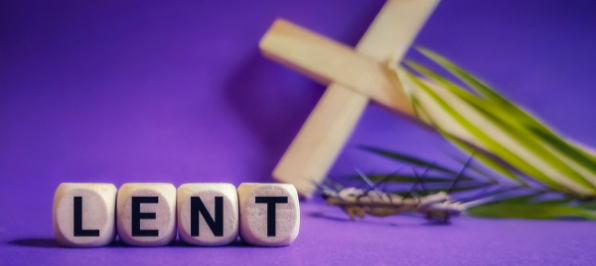 A Season of Grace
Rev. Joanna Gabriel, D.Min.
In his book Celebrate Yourself! (Unity Books, 1984), Rev. Eric Butterworth suggests we can make the 40 days of Lent a dynamic experience, not by what we give up as much as by what we take up.
Why not make this year's Lenten season different from others by taking up the practice of unconditional love? Love will open you up to deeper divine ideas and spiritual growth. Love will make your Lenten experience a season of God's grace.
Grace is love in action. Love purifies. Make this your work of Lent— to allow the healing love of God to flow through you, removing the blockages of unforgiveness, guilt, anxiety, resentment, complaining, criticizing, fear, doubt, and any other negative thoughts about yourself and others. You can grow closer to God in preparation for the consciousness of resurrection at Easter.
Here are some ways to take up the practice of graceful living:
1. Retreat: Change Your Emotional Location. Time spent away from our normal activities and way of life helps us reconnect with God in prayer. Choose the 40 days of Lent as a spiritual retreat from excessive noise, news, and distractions. Light a candle. Taking breaks for journaling and music is ideal for transformation.
2. Return: Change Your Heart. What false beliefs, hurt feelings, anger, burdens, unfulfilled desires, or bitterness have you hidden in your heart? Lent can be like spring-cleaning for the heart and soul. Try filling your heart with love. Perfect love will cast out fear or anything unlike love.
3. Release: Change Your Thinking. Let go of the past. Make a clean break from hopelessness, helplessness, and lockdown fatigue. Cultivate a consciousness of celebrating life. Let happiness overwhelm you. Let love light the way. Get in touch with gratitude. Change your thinking; change your world.
4. Renew: Change Your Mind. The word Lent means "spring." You can choose to spring into action with love. How? Your life is not all about you. Practice graceful living by giving small and thoughtful gifts to someone without expecting anything in return. Cook or bake and surprise a neighbor. Volunteer at a homeless shelter. Provide compassionate and supportive words and actions. By sharing yourself with others, you are taking your mind off your own circumstances and putting it on love instead. You can create a season of grace.
Rev. Joanna Gabriel, D.Min., was a Unity minister, spiritual counselor, chaplain, teacher, workshop facilitator, singer, and storyteller living in Toledo, Ohio. She made her transition in September 2021.