Cherisse Scott, the granddaughter of Rev. Ruth Mosley, founder of West Side Unity in Detroit and the Unity Urban Ministerial School, invites ministers and seminarians to join an effort her organization is leading through the Interfaith Coalition for Human Rights. This is a national effort to advance human rights.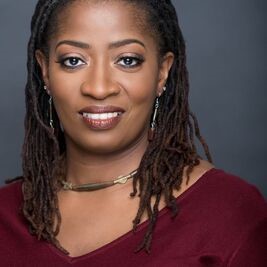 Cherisse is the founder of SisterReach, a grassroots, 501(c)3, nonprofit that supports the reproductive autonomy of women and teens of color and those living below the poverty line and in rural communities, as well as LGBTQIA+ people.
Having been misled by a crisis pregnancy center posing as an abortion clinic while seeking reproductive health care, Cherisse witnessed first-hand the manipulation, misinformation, and mistreatment of disenfranchised women and girls. Recognizing how access to information about reproductive and sexual health can transform women's lives, Cherisse began advocating for women's reproductive rights in 2005. After relocating from Chicago to Memphis in 2011, she founded SisterReach, the only organization in Tennessee that focuses on Reproductive Justice.  In the Fall of 2022, SisterReach opened in Chicago. The organization's impact has transformed the work, lens, and approach of reproductive health advocates at state, regional, national, and international levels. Cherisse credits the inspiration of her mother and grandmother for her ability to lead the charge of realigning, redefining, and reimagining reproductive justice in post-Roe America. Cherisse is a sought-after speaker on reproductive justice and other human rights issues. She works diligently with state and national partners to bring awareness and connect the intersections of human rights injustices against the most vulnerable populations throughout the United States. For more information, visit cherissescott.com, or sisterreach-tn.org.