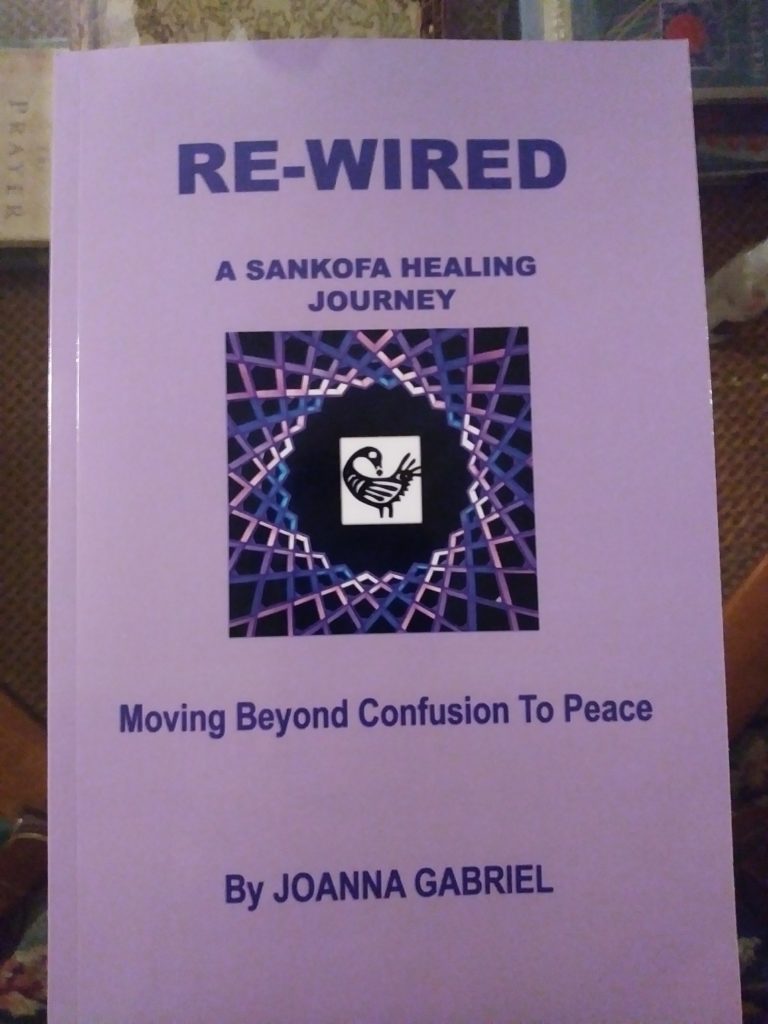 by Rev. Dr. Joanna Gabriel
This book is my story, yet will prove familiar to you. It is personal and practical.
As a book of reflections, it is an "Inner Workbook" and contains opportunities to explore ways that we take ourselves into exile and how we can navigate our way out into the marvelous light and love of peace through "re-wirement".
It is a study guide based on the stories of the Israelites in the books of Ezra, Nehemiah and Esther found in the Hebrew Bible (Old Testament). The Israelites were exiled in Babylon (chaos and confusion). While some returned to their homeland, Jerusalem (habitation of peace) to rebuild the temple and the walls, others stayed in Babylon and found peace in the midst of a foreign land. The events of these last three history books of the Bible happened over many years. In my mind the leaders in these stories became a team for the reformation of a people. There were many obstacles to overcome. I found parallels in these stories to my own journey leading up to and through my retirement which at times felt like a Babylon exile from all that was familiar and I reflect and write about it. I hope it inspires you and helps you through your RE-WIREMENT. This book is an invitation to recalculate, reflect, remember, and reconsider our roots in the ancient wisdom of God as we open to the ongoing process of re-wirement.