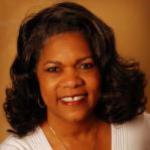 This month our UUMS family celebrates mothers and our Mexican-American, Jewish-American, and Asian/Pacific-American brothers and sisters.
Mother's Day in the U.S. originated in the 19th Century. Before the Civil War, Ann Reeves Jarvis of West Virginia helped start "Mother's Day Work Clubs" teaching local women to properly care for their children. These clubs became a unifying force in a region of the country still divided over the Civil War. In 1868, Jarvis organized "Mothers' Friendship Day," where mothers gathered with former Union and Confederate soldiers to promote reconciliation. Another precursor to Mother's Day came from Julia Ward Howe, abolitionist, and suffragette who wrote the "Mother's Day Proclamation" in 1870–a call to action for mothers to unite in promoting world peace. In 1873, Howe campaigned for a "Mother's Peace Day" to be celebrated every June 2.
The official Mother's Day holiday is the result of efforts by Anna Jarvis, daughter of Ann Reeves Jarvis, following her mother's death in 1905. Anna conceived Mother's Day to honor the sacrifices mothers made for their children. It became an official U.S. holiday in 1914.
Mother's Day continues to be a time for launching political and feminist causes. In 1968, Coretta Scott King used Mother's Day to host a march in support of underprivileged women and children. In the 1970s, women's groups also used the holiday as a time to highlight the need for equal rights and access to childcare.
Mother's Day is celebrated around the world. In Thailand, for example, Mother's Day is held on the birthday of the queen, Sirikit, in August. In Ethiopia, families gather each fall as part of a multi-day celebration honoring motherhood. The ancient Greeks and Romans held festivals honoring the mother goddesses Rhea and Cybele. The clearest modern precedent for celebrating mothers and motherhood is the early Christian festival known as "Mothering Sunday."
As we honor mothers and the mother within, I recognize that not everyone has had the same mothering experiences. For some, the experience may have been difficult. I believe it is important to remember that our parents can only teach what they know, and the same is true for all of us.
As Maya Angelou once said, "When you get, give; when you learn, teach; when you know better, you do better." That is our responsibility–to take what we can from every experience—the good, the bad, the ugly—and turn it into something even better. Our mothers gave us life. We are who we are and where we are because of that.
As we celebrate the heritage of our brothers and sisters of Mexican-American, Asian/Pacific-American descent, I know you will enjoy learning from first-hand experience how those cultures have influenced the lives of three UUMS students. Claudia Olmos shares the history of Cinco de Mayo from her own Mexican-American history; Lily Wong tells of the intersection of her Chinese and African roots; and, Julia Baginski discusses her experiences connecting her Christian upbringing with her husband's Jewish roots.