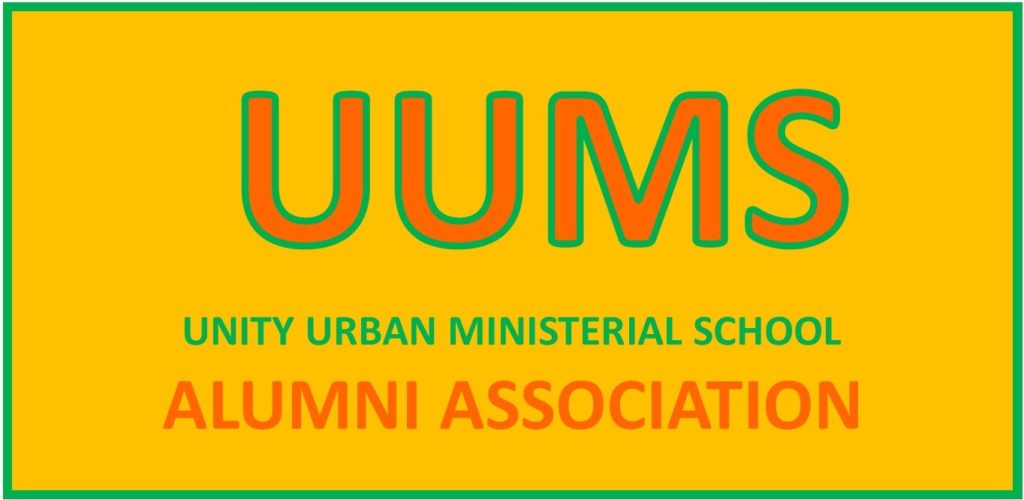 It's almost hard to believe that the UUMS Alumni Association has been in operation for three years already. We have accomplished a great deal in just three short years. Having a strong alumni association that is empowering its membership as well as the current UUMS student body requires ongoing commitment and involvement by those whom we serve.
June is membership month. This year, however, in addition to renewing our membership, June is also the month in which we elect new officers. All of the current board seats are up for consideration. As you know, our dear secretary, Rev. Joanna Gabriel made her transition in September. Many, many thanks to Rev. Wilma Taylor-Costen for her willingness to step in as interim secretary. However, she is ready to lovingly relinquish those duties to the next person who is willing to take the reins as UUMSAA board secretary. Rev. Valorie Gunsch has served admirably as board treasurer but has decided to step down. She has agreed to work with the incoming treasurer to assure a smooth transition and transfer of all documents and access to accounts, etc. Rev. Carol Amos, our vice president and the sole survivor of the very first class to be ordained through the Unity Urban Ministerial School, has indicated that she is prepared to step down in order to focus on her health. As president emeritus, I am committed to working with the incoming president for the first year to make sure our transition is seamless.
We are extremely grateful to Revs. Karen Saunders [re******@uu**.org] and Wilma Taylor-Costen [re******@uu**.org] for volunteering to serve as our nominating committee. Nominations may be made at our May 9th meeting. If you are willing to take the UUMS Alumni Association to the next level, please reach out to Rev. Karen or Rev. Wilma. They will be more than happy to share job descriptions for each board vacancy. We look forward to seeing you at our meeting at 6:00PM EDT on May 9th.
Please download and import the following iCalendar (.ics) files to your calendar system.
Monthly: https://us02web.zoom.us/meeting/tZIof-uupjksHNS55xbhQ7DH1hd4WAa1Oorx/ics?icsToken=98tyKuGuqzMoHNyXth-HRpwAGYqga-7xiHpdgo1uyUr9AShiNSfeZ-pGZoVeEYn_
Join Zoom Meeting
https://us02web.zoom.us/j/86582682660?pwd=TzhpNjlwVllNK2dJYmlaTFJ4cVo1Zz09201
Peace and blessings,
Rev.  Vernelle Nelson [2016]
President, UUMS Alumni Association