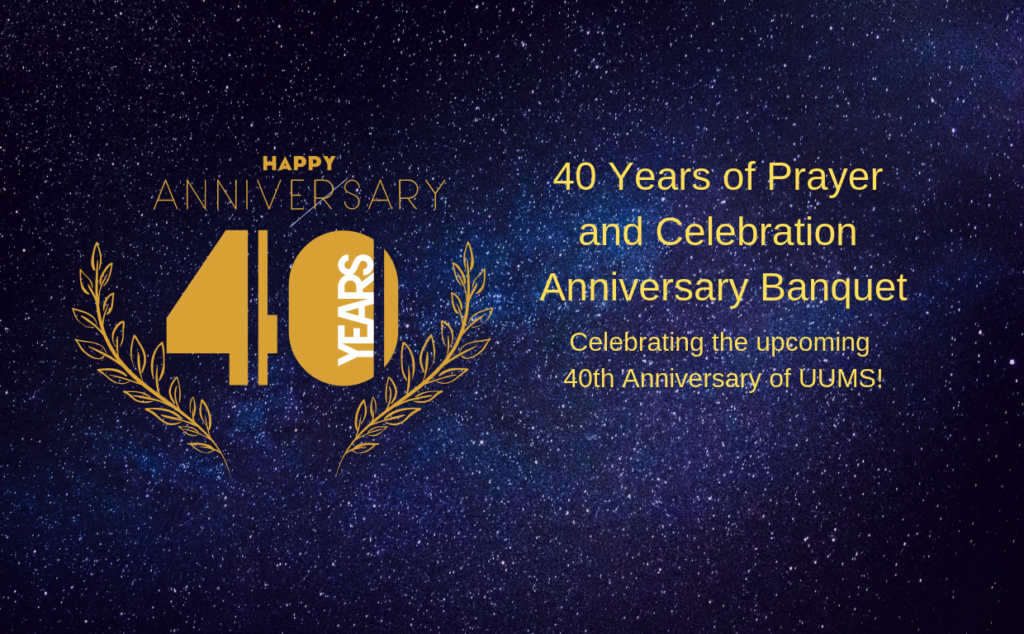 UNITY URBAN MINISTERIAL SCHOOL 40th YEAR ANNIVERSARY BANQUET
40 Years of Prayer and Celebration
Psalm 150:6 New Living Translation (NLT)
"Let everything that breathes sing praises to the Lord!"
We respectfully request your support of Unity Urban Ministerial School's 40th Anniversary Celebration, to be held on November 8, 2019, 6:00 pm. Your ad will be listed in our 40th Anniversary Souvenir Book.
All Orders Must Be Received by October 1, 2019
AD Form Downloads at Bottom of Page
Email a copy of your ad in PDF to: revcjrlove@yahoo.com.

For assistance preparing an ad, please contact Alicia Berry at info@customdesignslab.com or call (313) 613-3400. For a nominal fee, Alicia will create the perfect ad for you/your business.

Pay online Below
Or Make check payable to: Unity Urban Ministerial School "Souvenir Book."
Mail check and order form to: Unity Urban Ministerial School
400 Renaissance Center Suite 2600
Detroit, MI 48243
For more information, please call (313) 309-7040
Or call Rev. Carolyne Jeane Rhodes at (313) 333-7317