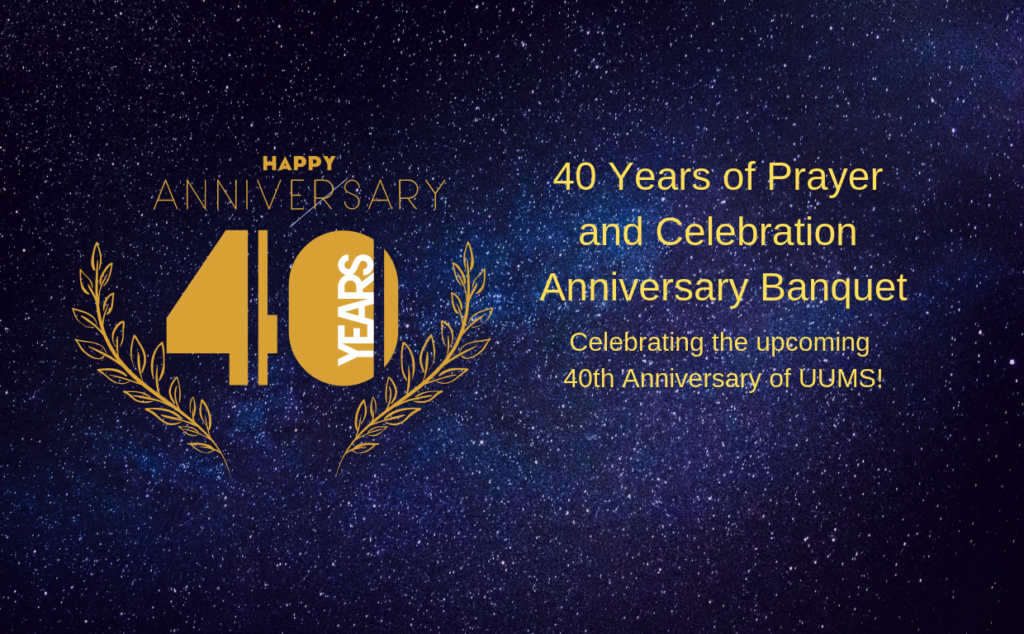 Whether you attend the event or not, we can use your support to make this event memorable.
You can purchase a Program Ad by going to
https://uums.org/?post_type=post&p=5862
If you wish to make a donation please click on the button below and in the comments let us know you are giving to the 40th Anniversary Event.
However you choose to support we are so grateful.